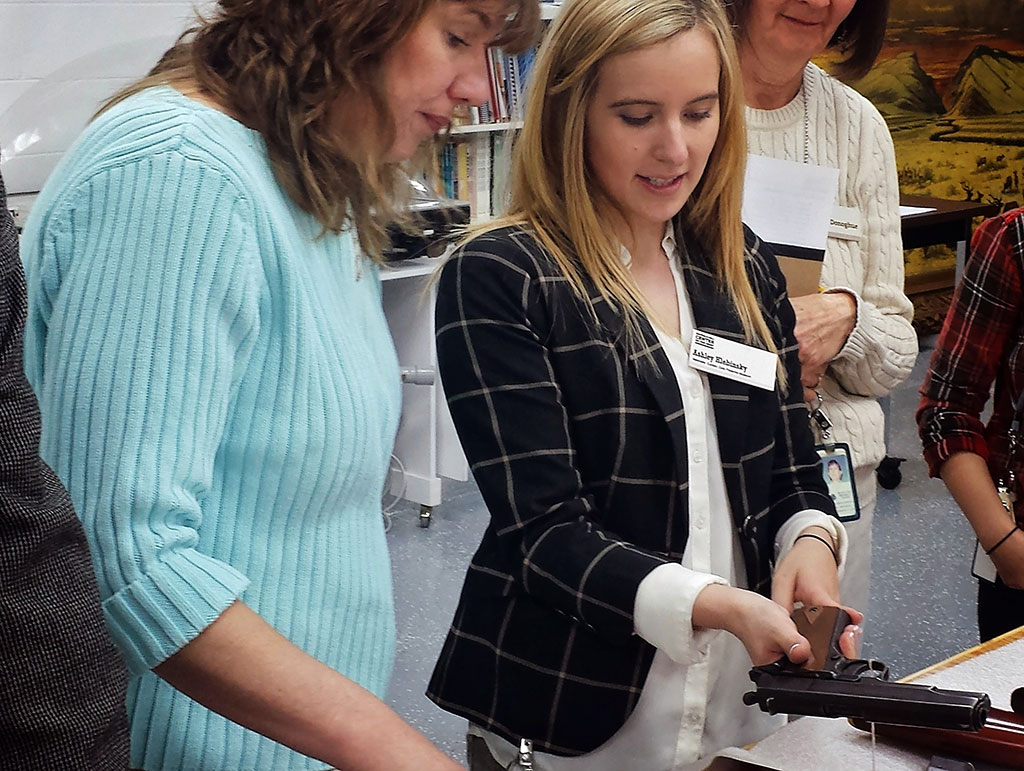 Training/Workshops
Hlebinsky conducts workshops and training for museums, companies, and individuals on a range of subjects including, historic firearms handling, collections management, an overview of federal firearms laws and museum responsibilities, security,  as well as interpretation and display techniques.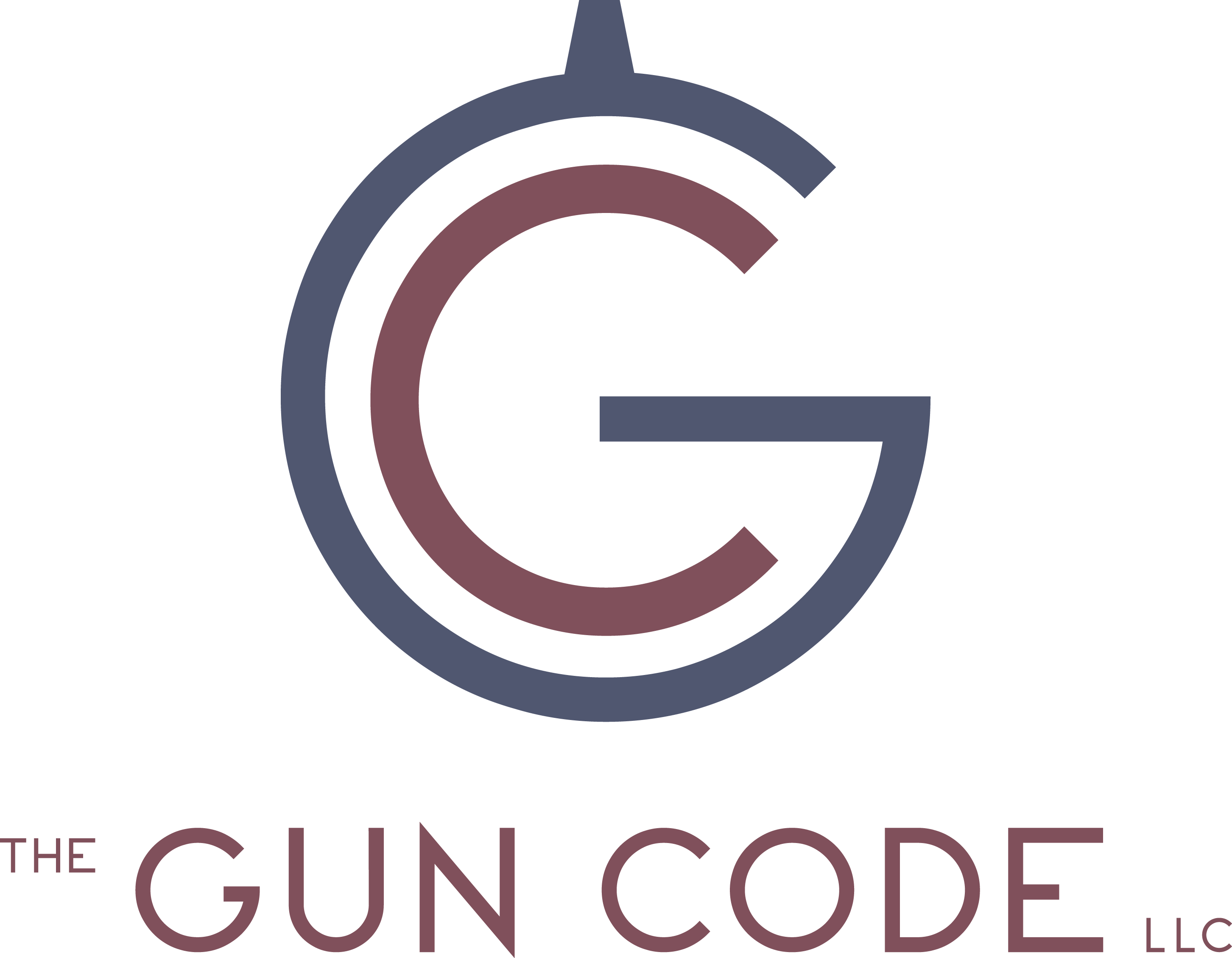 Expert Witness Testimony
Both Hanish and Hlebinsky can serve as expert witness on cases involving firearms history and/or the modern industry. Please contact to inquire about individual areas of expertise.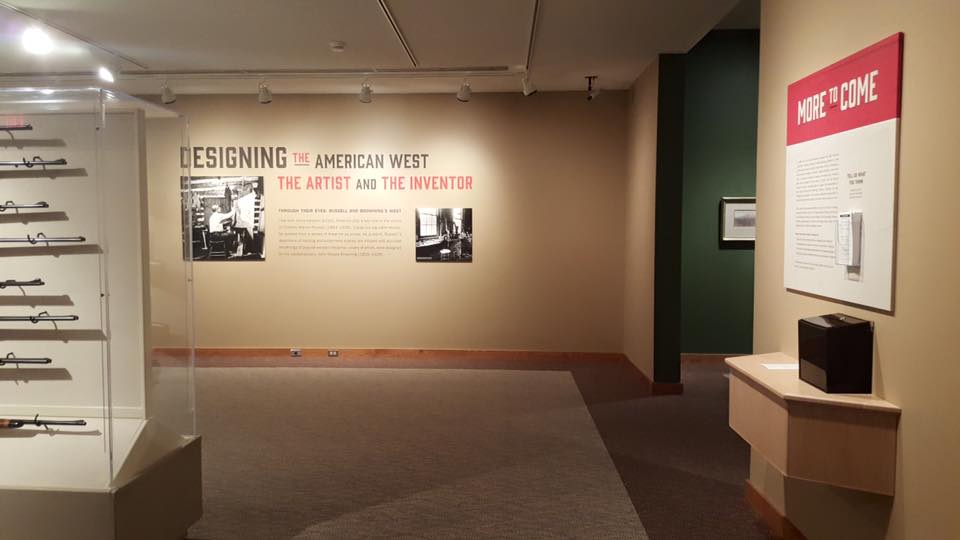 Consulting/Guest Curation
Hlebinsky is available to serve as a guest or consulting curator on temporary and permanent firearms exhibitions or exhibitions featuring firearms. She has experience working both independently and with external design teams.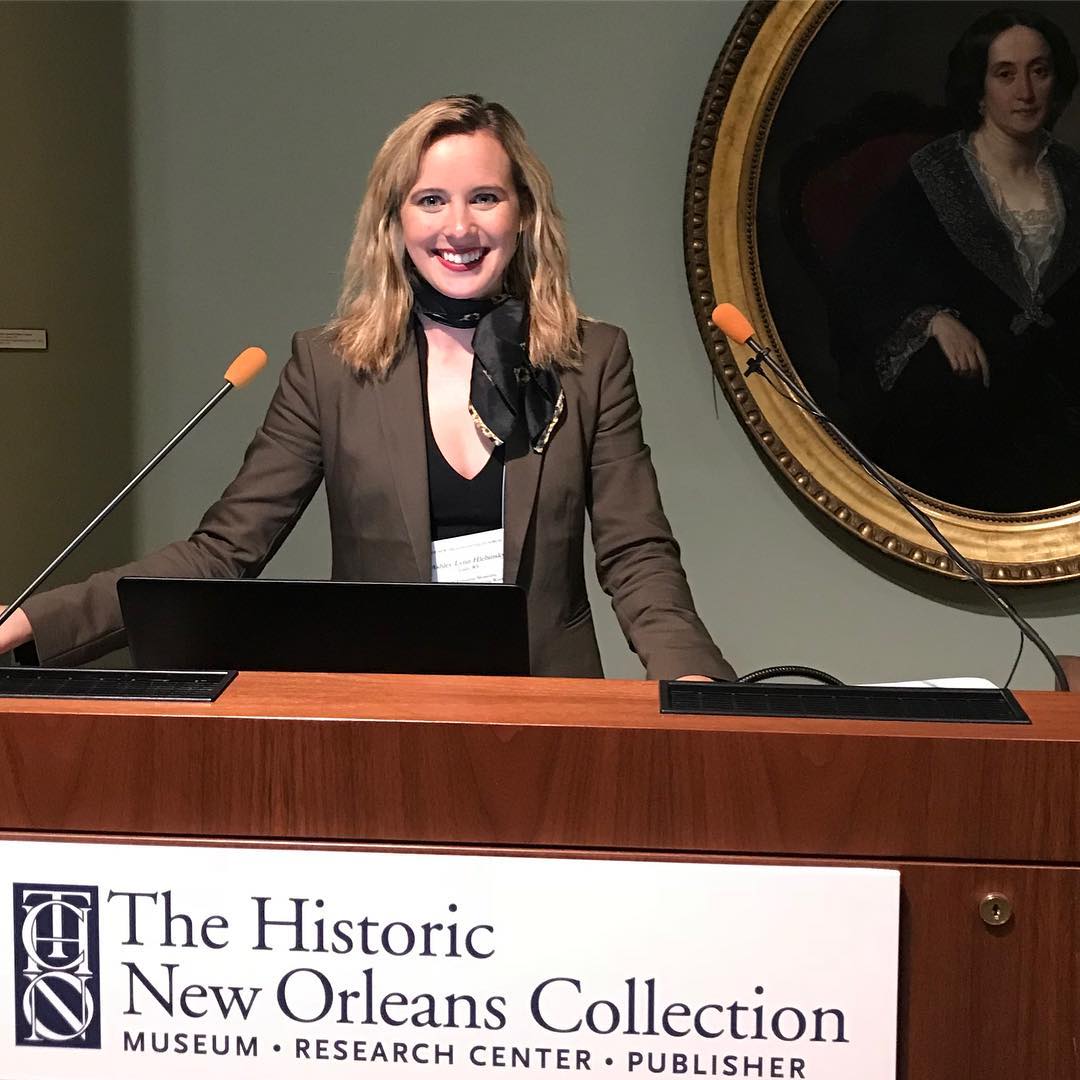 Lectures & Writing
Hlebinsky lectures and writes on a range of topics including the perceptions of firearms in culture, era specific histories, firearms as material culture, public education and museum interpretation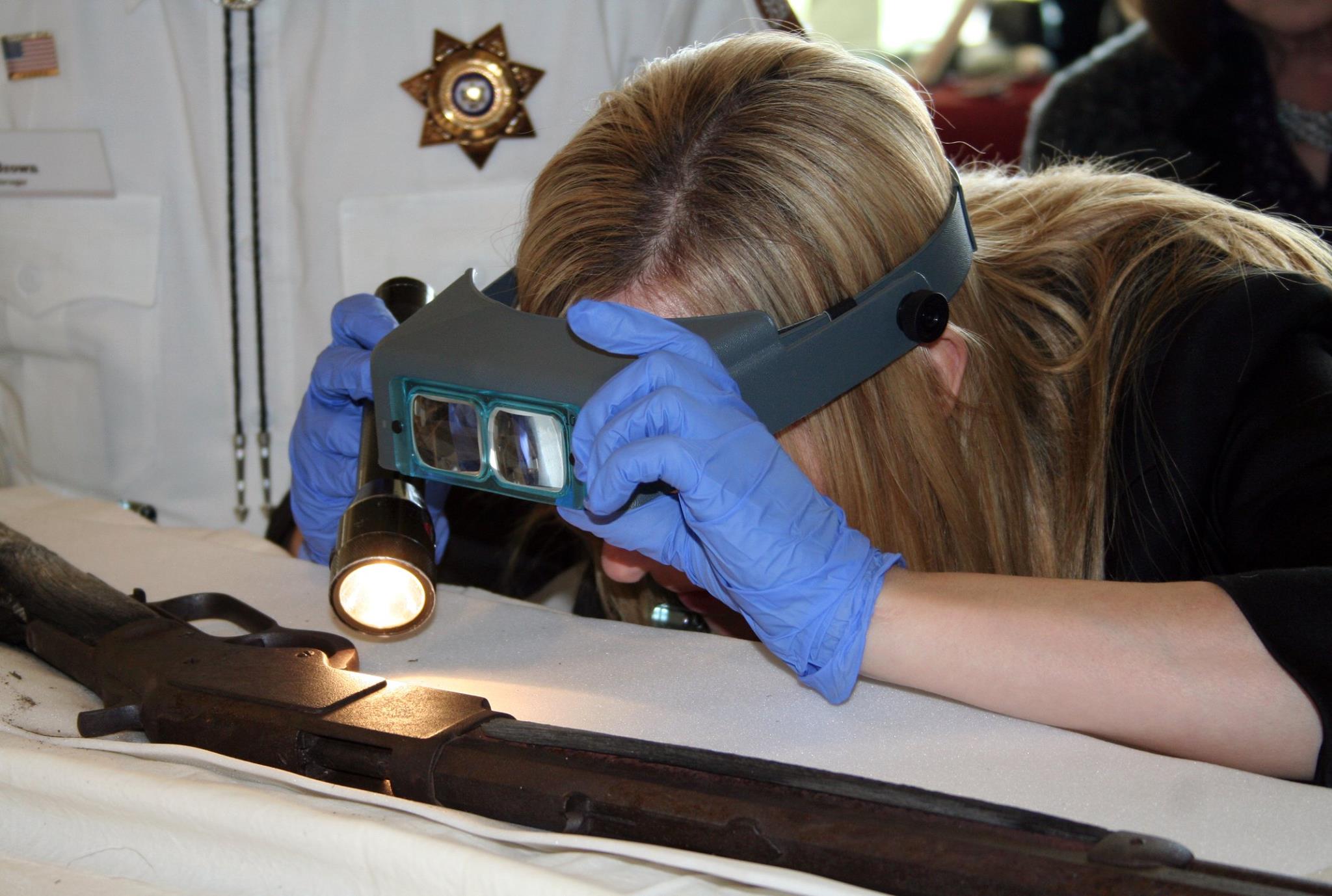 Firearms Research
Both Hanish and Hlebinsky provide research on individual or collections of firearms. They do not do formal appraisals
Industry Consulting
Hanish is available for consulting on a range of industry topics from product design to sales and marketing.
Contact
If you would like to inquire about one of these services, please contact Ashley and Mark at [email protected]