Firearms History Consulting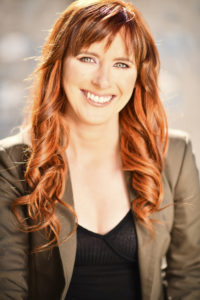 Ashley Hlebinsky is one of the nation's foremost authorities on firearms history. Recently, she served as both Curator of the Cody Firearms Museum and Project Director for the museum's multimillion dollar renovation, which reopened July 2019. The museum has reopened to rave reviews from both gun and mainstream media, espousing it as the premiere gun museum in the world. Today, Hlebinsky is a highly sought after museum/history consultant, guest lecturer, writer, expert witness, television host and producer. 
Firearms Industry Consulting
Mark Hanish has been a fixture in the firearms industry for over 20 years. At the beginning of his career, Hanish created the Scottsdale Gun Club - at the time the largest indoor shooting range in the country and the beginning of a genre of ranges called, "Guntry Clubs." Hanish has served as Sr. Director of Commercial Sales for Fabrique Nationale, Vice President of Commercial Sales and Marketing for Surefire, and is currently the President of Global Sales and Marketing for Ammo, Inc. In addition to his work for well-known industry companies, Hanish is a world-renowned competitive shooter, appearing on multiple seasons of 3-Gun Nation. Hanish's knowledge of the ins and outs of the industry have made him sought after for consulting work relating to sales, marketing, and the shooting sports.
Contact
If you would like to hire Ashley or Mark, please contact them at theguncode@gmail.com