Firearms History Consulting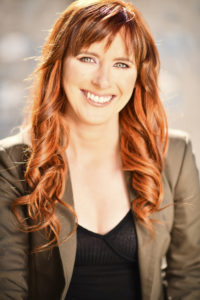 I have spent the last fifteen years immersed in the study of firearms history, technology, and culture. I earned both bachelor's and master's degrees in American History from the University of Delaware, during which I studied firearms history and culture and instructed undergraduate students about military weaponry throughout history. Much of my work since then focuses heavily on material culture surrounding the macro-history of firearms and how their developments have affected industry, culture, and society for centuries. I have been fortunate to work in some of the largest collections in the United States, beginning my career as a researcher and fellow in the Smithsonian Institution's National Firearms Collection housed in the National Museum of American History.
Additionally, I spent a decade working with and running the only accredited firearms museum in the United States, the CFM, a part of the Buffalo Bill Center of the West, which receives approximately 200,000 visitors annually. Of the 200,000 people, it is estimated, based on initial survey data for the renovation, that only 50% of those people admit to having a background or specified interest in firearms. During my tenure, I also served as Project Director of the museum's full-scale multimillion-dollar renovation. With the aid of my team, I was responsible for all facets of the renovation including but not limited to concept, content, fundraising, and collections management. Final content for the museum was reviewed internally and by an external panel of experts, including academic historians, museum professionals, teachers, public educators, gun collectors, and people unfamiliar with firearms, as well as people with a range of different political views on guns. The resulting museum, which reopened July 2019, provides a more interpretive space to facilitate productive dialogue on firearms and their roles in history. Throughout this museum, terminology and definitions play a significant role in educating both visitors not familiar with firearms and those who consider themselves aficionados. Because roughly half of the museum's audience is not familiar with firearms, we dedicated an entire gallery at the front of the museum to understanding the basics of firearms past and present, their features, ammunition, and safety. Since its opening, the museum has received favorable reviews from the Wall Street Journal and National Public Radio for its accessibility to diverse audiences and thoughtful handling of what can be a sensitive topic. It has also been praised for its efforts to educate on and impact firearms safety
During my time at the CFM and through my consulting business, I have become nationally known and sought after to provide a material culture perspective on firearms history that is often lacking in much of modern, academic, and legislative discussions on firearms. I guide museums as well other non- and for-profit organizations and government entities on the interpretation and understanding of that history. I have served as an expert witness on product liability, trade dress, criminal, and civil cases relating to firearms and ammunition. In May 2021, I testified in front of the Senate Judiciary Subcommittee on the Constitution's Hearing regarding "Ghost Guns. Because I have worked in several national collections that have upwards of 10,000 firearms each – collections that range from the earliest through most recent technology – I have developed a broad understanding of how firearms have evolved. Additionally, I have had the rare opportunity to work with, see, study and handle many of the firearms referenced in this declaration.
In addition to my historical scholarship, I also have played a role in public education around firearms. I have been responsible for the education of tens of thousands of students from elementary through college levels, teaching not only firearms safety and basics, but the historical and technical evolution of the firearm. In 2017, I developed the first full-scale symposium in the United States dedicated to the study of firearms as material culture, which reoccurs annually. These symposia were organized to bring together firearms scholars from around the world to discuss their collections but also to create metrics to analyze the quality of scholarship that already has been done in the field. The study of firearms is a complicated one, especially since much of the information about the objects themselves have traditionally been conducted by well-known firearms researchers and collectors. However, not all those people fall under traditional definitions of academic scholarship. On the other side, because of limitations in the study of firearms, academic research often has flaws in terms of a general understanding of the firearms themselves. We have worked to lessen that gap to create more balanced scholarship. To continue that mission, I sit on the Editorial Board for the recently revived, peer-reviewed arms journal, Armax, and I recently co-founded the University of Wyoming College of Law's Firearms Research Center in 2022. Despite its location in the College of Law, this new center intends to encourage research of all types related to arms and ammunition.
Currently as a museum consultant, I am in the process of building several museums with heavy emphasis on firearms collections. I also conduct workshops on firearms, survey collections, and curate exhibitions at institutions such as the Houston Museum of Natural Science, CM Russell Museum & Complex, and the Mob Museum. I have served as a scholar and a panelist for the National Park Service and the Organization of American Historians on a forthcoming Coltsville National Historic Site. I am also an expert witness, freelance writer, guest lecturer, on-camera firearms historian, and television producer.
Firearms Industry Consulting
I have spent the last twenty years as a firearms, ammunition, and defense industry executive. In addition to my role in the firearms industry, I have also been a professional shooter, competing in domestic and international matches in practical pistol and 3-gun for over 25 years.  I have a Bachelor of Science Degree in Entrepreneurship and Business Management from the W.P. Carey School of Business at Arizona State University. Through the Barrett Honors College, I wrote an Honor's Thesis for the basis of my first firearms training and supply business, whose growth led to the conceptualization of a luxury indoor shooting range. My partners and I founded the Scottsdale Gun Club, which at the time of the facility opening (2004) was the world's largest and most luxurious public indoor range, creating a new market segment.
While developing the Scottsdale Gun Club, my partners and I operated The Armory gun store, which focused on self-defense and tactical products and training. My position was Founder and Vice President of Sales and Marketing for the Scottsdale Gun Club and at the time we created an entirely new model of high-end shooting and retail facilities. In addition to my sales and marketing roles, I was responsible for our product selection and purchasing. The Scottsdale Gun Club retained its tactical firearms and training roots and was nationally known as the leader in that category. We were doing such high volume in those categories we started a firearms and ammunition distribution business to resell products to other gun stores. Prominent firearms manufacturers would consult with me on their potential expansions into tactical market segments. Notably, we also launched a manufacturing brand, U.S. PALM, that developed and produced a line of high-tech polymer 30rd magazines for AK pattern rifles. These magazines are still manufactured and distributed nationwide.
In 2010, I transitioned from the dealer and distributor side of the industry into sales for FNH USA, LLC (later becoming FN America, LLC), which is a subsidiary of Fabrique Nationale out of Herstal, Belgium. In the South Carolina manufacturing facility FN has produced a multitude of arms for the US Military to include the M4, M16, M249, M240, and MK19. FN also began developing a robust commercial presence of which I was a part. Over six years, I rose to the position of Senior Director of Commercial Sales. I also was on the FNH USA professional shooting team. During my tenure at FN, I contributed to many aspects of the commercial business for US operations, including sales, product management, production forecasting, and marketing. I have first-hand knowledge of the changes within the firearms industry market over the past several decades and I have been able to create consistent growth of the core business even in unstable market conditions. I worked closely with the production and engineering side of the company. With those departments, I principally directed the design for most models in the FN-15 line, working to define the market position and models for the consumer, which included both Law Enforcement and Commercial markets. The FN-15 is the company's AR-15 style line of rifles. Additionally, I conceptualized and worked with the team to design a high-end collector line of firearms, known as the Military Collector Series. These firearms included semi-automatic versions of American military issue firearms: the M4, the M16, and the M249 which generated over $10million in revenue the first year of production.
In 2016, I became the Vice President of Sales and Marketing for Surefire, LLC, a company that specializes in tactical illumination devices, firearm suppressors, and "large capacity" magazines for AR-15 style rifles for the civilian, law enforcement, and military markets.  At Surefire, I managed US commercial and law enforcement business. Internationally, I managed commercial, law enforcement and military markets. In 2019, I became the President of Global Sales and Marketing for Ammo Inc. and in just over 3 years sales increased from $4M to $240M. I was responsible for all sales, marketing, and product development activities including the design and development of specialty cartridges for US Special Operations Command. I successfully competed for and won several government contracts in a short period of time. AMMO acquired GunBroker.com, the largest internet marketplace for the firearms industry in 2021. In 2022, I joined the team at Timney Triggers as their Vice President of Sales, thanks in large part to my rich and well-rounded knowledge of the firearms industry. Due to my high-profile positions in a range of companies that directly impact the conversation about firearms technology available to the public and the military, as well as the ammunition side of the market, I have begun serving as an expert witness.
Due to my professional background within the firearms industry, I have served on the Board of the American Suppressor Association and have regularly appeared as an on-camera expert for the National Shooting Sports Foundation, the Outdoor Channel's Gun Stories with Joe Mantegna, and Gallery of Guns TV. I have also been an industry guest speaker for college students at institutions such as the School of the Art Institute of Chicago and the W.P. Carey School of Business' MBA Program.